12th Annual Crawfish Boil / Father's Day / RaptorFest / Solstice Party
Our first show of the 2017 season commences at 3:00 p.m. when Teton Raptor Center brings its celebrated "RaptorFest" to Snow King Ball Park preceding live music from the New Orleans Suspects. Local band Boondocks will get the music started at 5:30 p.m. Be sure to come hungry to feast at the 12th Annual Crawfish Boil and taste other local food and beverage offerings.
The New Orleans Suspects combines original songs in the New Orleans style with hits and obscurities from the Allen Toussaint and Dr. John songbooks, as well as performing favorites from Radiators, Nevilles and Dirty Dozen repertoire.
Formed in summer of 2011 in the wake of the breakup of The Radiators, New Orleans Suspects unites some of the best, most highly respected players in New Orleans: Mean Willie Green, (Neville Bros since 1981 and session drummer for Grateful Dead, Bob Dylan, Paul Simon); Jake Eckert, Guitar (The Dirty Dozen Brass Band); Jeff Watkins, sax (James Brown Band, Joss Stone Band); and CR Gruver, keys (The New Meters, Outformation).
USA Today said this of their performance at NO Jazz Fest: "Outstanding… proved adept at mixing swampy rock, funk and high-energy R&B into extended jams. It was a sound that could only have bubbled up from this city, and the Suspects put their own spin on the repertoire."
Legendary Jazz Fest founder Quint Davis said, "The Suspects are deep tissue New Orleans Funk and have emerged as one of the banner New Orleans music groups; taking their place among the standard bearers of our music. And they rock! Rather, funk.
The band's fourth album, their third studio album, Kaleidoscoped, was released in September, 2016 on Louisiana Red Hot Records, with national distribution through E-1. It's receiving considerable AAA radio play and has been widely acclaimed. The album was produced by the band, including Grammy-winning engineer Jake Eckert and features guest performances by Tower of Power Horns, DJ Logic, Paul Barerre and Fred Tackett of Little Feat and Big Chief Juan Pardo.
---
Join us for amazing local talent kicking off the show at 5:30 p.m.
Boondocks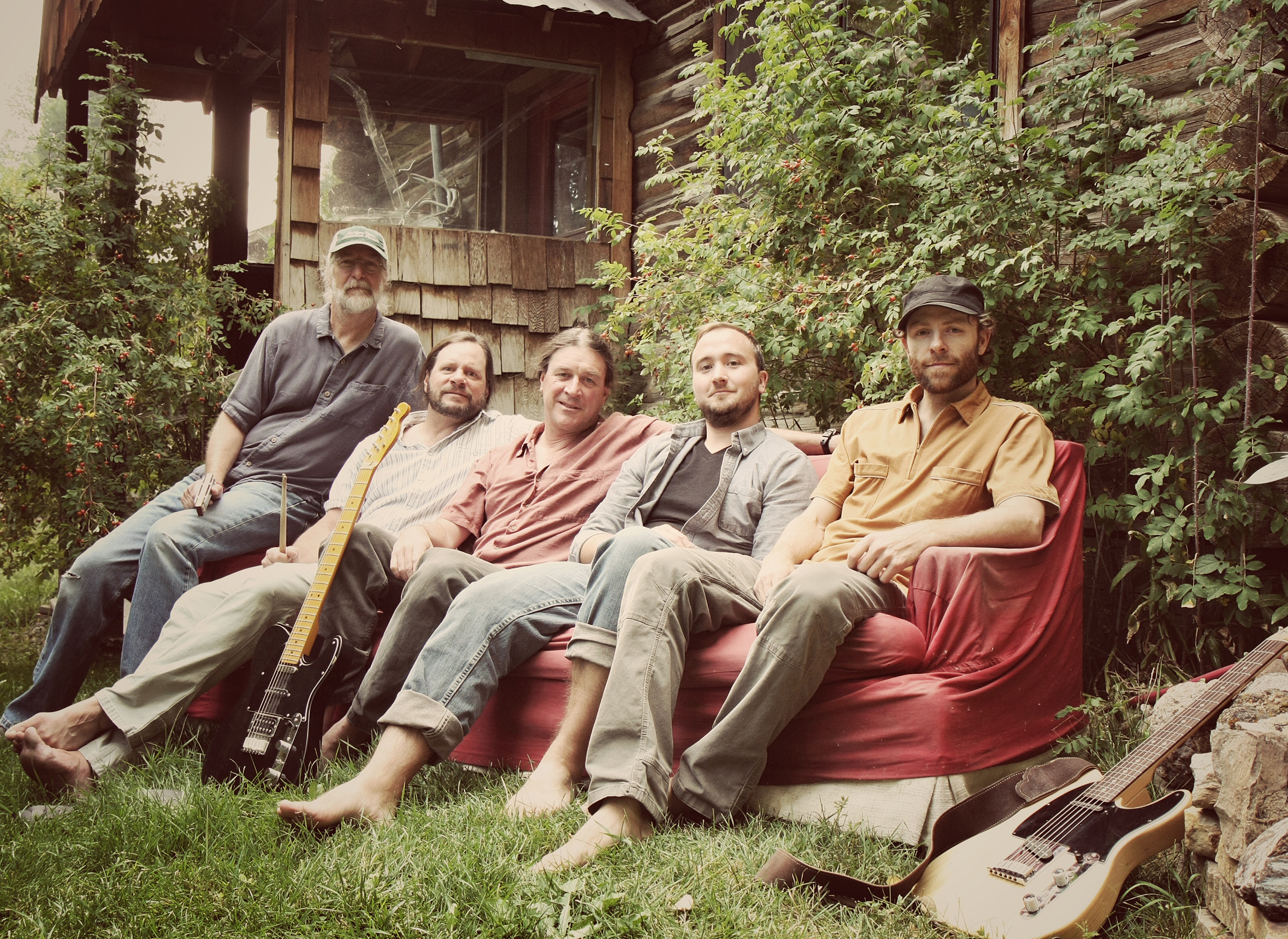 Special Guests Boondocks hit the stage at 5:30 p.m.
Boondocks is rooted in the gritty sounds of a down-home Southern juke joint blown into a Western dancehall — Country-Blues, Rock-n-Roll and Alt-Country with a shot of Western and Gypsy Swing. Harvested via the songwriting of multi-instrumentalist Aaron Davis, Boondocks has been carving an original sound for over a decade while delivering a batch of classic along the way. And if you haven't heard the tasteful edge of electric harmonica player John Kuzloski, you should know Little Walker would be proud! Rounded out by the tasteful dexterity of lead guitarist Greg Creamer, ambidextrous upright/electric bassist Marty Camino, and go-to drummer Andy Peterson, you best pack your dancing shoes because it's gonna get rowdy!